As recorded in the first quarter of 2021, the app users downloaded about 28.2 billion apps from Google Play and about 8.4 million downloads from the App Store. Besides, in 2022, app users are likely to spend $34 billion and more on mobile apps via the app stores.
So, these stats indicate that the mobile app market will not face any downfall in the future. Every enterprise should understand this and develop an app to take their business to a level ahead.
When we plan to develop a mobile app, the first question we ask a mobile app development company is, "How much does it cost to develop an app?". The answer to this question will let you know the budget estimate you need to start with app development.
You can't know the fixed price of developing an app.
Whether it's an app, mobile, or anything, the price tag of every product is different, which depends on certain elements, features, and functionality.
Similarly, the app development cost depends on the features you need to include (we will discuss ahead), your app's objective, and how it will serve its users.
Whenever we buy something, we get what we pay for. Likewise, you can consider two facts to understand it better. First, we can't get our app developed for just a few dollars, and secondly, success is not a guarantee even if we spend a ton.
You need to do a plethora of things and perform as required to attain success. Moreover, you should know how to run a business.
    App Development Cost = Total Development Time x Hourly Rate
Factors That Affect App Development Cost
Now, as we know, the cost of mobile app development depends on various factors; let's check them out below:
Types of Mobile Applications
Mobile application types directly affect the app development cost because a particular type of mobile app is completely different from others in features and functionalities. For example, e-commerce app, social networking app, tracking and monitoring apps, all these mobile apps demand entirely different functionalities and different skillsets for app development. thus, the development cost of any mentioned above mobile apps will be different from the others.
A simple app with basic functionalities will cost you less than a complex social media app OR e-commerce mobile app. Moreover, integrating futuristic technologies like IoT, AR-VR, and 3rd party integrations will cost you even more.
Mobile App Features & Complexity
The features and complexity of an app add up to its development cost. Some apps with simple features fall into the basic category, but those holding complex features demand a high budget for development.
Basic UI Component
User Profile Panel
Simple Search With Filters
Manual Data Entering
File Uploads Option
Custom UI Component
CRM Integration
Live Chat Integration
Payment Integration
Basic Admin Panel
Multiple 3rd API Integration
High Load Capacity
Role-Based Dashboard
Analytics & Reporting
Live Or Stored Streaming
3D Product Modeling
AR/VR/IoT Integration
GPS Map Integration
App Development Cost Breakdown by Features
| Feature | Time (Hours) | Cost (approx.) |
| --- | --- | --- |
| User Login | 28-42 | $800 – $1,000 |
| User Profile Completion | 23-29 | $800 – $1,200 |
| Basic Messaging | 160-170 | $2,000-$4,000. |
| Search | 13-18 | $450 – $600 |
| Push Notifications | 25-32 | $450 – $625 |
| Basic admin panel: Push notifications | 8-14 | $400 – $800 |
| Basic admin panel: Payment management | 23-44 | $800 – $1,200 |
| Basic admin panel: User management | 66-90 | $800 – $1,500 |
| Geolocation | 50 | $1,500 – $2,000 |
| Monetization Schemes | 50+ | 2,500 to 5,000 |
| Basic App Development Cost (for 1 Platform) | | $25,000 – $50,000 |
| Chat | 50-60 | $2,500 – $3,200 |
| In-app Purchases | 20-30 | $2,000 – $2,600 |
| Analytics | 2-5 (For each tool) | $100 – $200 |
| Ads | 8-16 | $350 – $700 |
| Data Encryption | 16-24 | $650 – $1,000 |
| Connectivity | 16-24 | $650 – $1,000 |
| Moderate App Development Cost (for 1 Platform) | | $50,000 – $100,000 |
| Payments | 60-78 | $2,000 – $2,600 |
| Streaming | 90-140 | $2,300 – $3,000 |
| Offline Mode | Up to 80 | $3,500 |
| Map | 75-111 | $1,300 – $1,600 |
| Report abuse | 10 – 12 | $400 – $500 |
| CMS: Admin management | 6 – 10 | $250 – $400 |
| CMS: Admin authorization | 8 – 12 | $350 – $500 |
| CMS: User management | 20 – 37 | $800 – $1,500 |
| CMS: Reported entity management | 10 – 15 | $400 – $600 |
| Complex App Development Cost (for 1 Platform) | | $100,000+ |
| | | |
Lets Understand Mentioned Above Features in Brief..
Basic UI Component
Today, app users expect flawless UI/UX in an app. The eye-catching app designs attract people to use the app. Apps with good designs can extend their reach. A clickable prototype is crucial when it comes to the UI component of an app. Usually, design takes up to 10-15% of the total app development cost.
Social Signup and Sign in
This feature of an app permits the users to register and login into the mobile app to use it. While signing through social media allowing users to register via phone or email is a popular option these days. This option eases the app users while using an app. Besides, it creates a user profile and then accumulates public data.
Simple Search With Filters
While searching anything on an app, we usually apply many filters to get the exact results we are looking for. So, this needs the integration of a search filtering algorithm. The development of such an algorithm demands extra time, which leads to an increased cost of development.
Manual Data Entering
Today, as lives are getting faster, users also drop the use of the apps in which they need to enter data manually. So, you need to automate the data entry option in your app to make it easy for your app users to enter data. This may charge you an amount, but it will increase your app usage.
File Uploads
Every app permits the users to upload their file, whether it's a photo, video, video playback, or photo view. Such an app feature needs approximately 20-30 hours to develop and integrate into an app. And you already know, the time of app development also affects the cost of development.
Custom UI Component
Custom UI components of an app enable a unique user experience and resolve navigation issues effectively. But, it may increase your app development cost and need extra effort to ensure perfect design accessibility.
CRM Integration
When you integrate a CRM system with your app, it will allow the sales team to enter sales and customer data, generate pipeline and KPI reports faster, and spend more time communicating with new business prospects and existing customers. It may cost you an amount, but it would prove to be beneficial for you further.
Live Chat Integration
The live chat option is an integral part of mobile apps. Various kinds of chats are available, like a person-to-person or a group chat.

If you want to market your app, chat is one of the essential aspects. It may save the messages, support life transfer, and have an auto-delete option, or even work in an offline mode.
The live-chat integration may take 80 hours or more to develop. Also, it will increase the app development cost.
Payment Integration
If you are planning to develop an eCommerce app, you need to offer them the payment options that are also pre-installed.

There are various payment systems from which you can choose as per your choice, like Stripe, Apple Pay, Google Pay, Android Pay, Braintree, and many more. You can integrate them directly into your app through gateway APIs. This factor will also affect the app development cost.
Basic Admin Panel
You will need an admin panel also for managing your users, app content, and statistics. You can adapt existing admin panel templates to meet your needs, but finding the right one may be quite time-consuming. So, it's better to create a required admin panel to fulfill your business needs.
Multiple 3rd-Party API Integration
By integrating 3rd-party APIs into your app, you can increase the functionality of your app without wasting your time building the required feature from scratch. It may take a few hours to increase your cost, but it is also beneficial to integrate.
High Load Capacity
If you are willing to develop a dynamic app for millions of app users who exchange information in bulk in real-time, they will want to synchronize their data across platforms and store it in the cloud.

Here, obviously, you will need a backend that can handle huge loads and work seamlessly under any conditions. This will demand more time and cost on designing and developing a complex app architecture.
Advanced Analytics & Reporting
Various analytics tools offer insights into how users use an app, areas of improvement, show the number of users and their characteristics, sources from where users came, what actions they are taking, measures app revenue and in-app payments, and a lot more.

It depends on the number of events you need to track implementing analytics. It will also increase the cost.
Role-Based Dashboard
The role-based dashboards allow real-time visibility into the company's performance. Such dashboards permit people with different roles to translate complex, relevant data, make crucial decisions, and communicate better. The development of a role-based dashboard may demand a few hours and can add up to the app development cost.
Live Or Stored Streaming
Such a feature is complex to integrate into an app. It helps in transmitting events in real-time, and the virtual attendants participate over a dedicated platform.

It demands a deep understanding of the latest technologies and tools that a skilled professional holds. So, it will require time, and this will add an amount to the app development cost.
3D Product Modeling
A technique that we integrate into an app for producing a 3D digital representation of any surface or project is 3D modeling. Such a feature is used in various industries, like video games, construction, medical, product development, etc.

Additionally, it would help craft visual effects, prototype products, simulation, and more.
AR/VR/IoT Integration
Integration of the latest technologies in an app helps in improving the user experience. Such technologies are going to make users' lives active and straightforward.
The global market of IoT end-user solutions is likely to reach 1.6 trillion by 2025.

Source: Statista
In 2021, AR/VR technologies will rise as today; most cosmetic apps need to offer a virtual look to users to offer them a try-on feature virtually.
GPS Map Integration
Geolocation apps use GPS, compass, or accelerometer data to display the virtual elements on real-world objects. Also, it offers information about the objects in the city point that users indicate. It leads to enhanced clients' engagement and increases sales accordingly.
Well, GPS integration may be expensive but will help increase user engagement.
Aspects of App Design & UX/UI Complexity
The designing of a mobile app is essential, just like the whole project. App designing demands a detailed study and research of the niche and the target audience. This analysis tells about the complexity of app design that you need to develop. This, in return, decides the cost of app development. The more complex your app will be, the more it will affect the cost of development.
Custom made Icons and Illustration
Icon and illustrators are going to make you noticed uniquely in the App Store and lay an impact on the app download decision. The custom icons suit your brand design and become an essential part of your brand voice. Well-crafted, customized icons are effective communication tools that perform like your brand's extension. The development of icons and illustrations may cost you between $500-$2000 each.
Brand Design
The brand design showcases your brand virtually. It's the first impression that you leave on your customers. It's an image that you want to reveal to the world. Actually, it's your brand's personality. So, it needs to project your quality and values and your intentions.
For such services, the range lies between $1,000 and $5000. This may increase your app development cost, but it will leave a lasting impression on your customers.
App Prototype Designing
The app prototype development includes crafting wireframes, mockups or designs, platform development, and a back-end. Prototype development is vital for an app budget as it's easier to implement a modification to design rapidly in minutes, not even in days or weeks.
It may take 2-4 weeks to develop a basic prototype. This affects the app development cost as the cost depends on the time needed to create an app, including every essential feature.
Navigation Self-Evident
An app's navigation should be flawless, like an invisible hand guiding you all through the navigation journey. Even if your app showcases compelling content, it would be a total waste if people fail to find it. It demands 10 hours and more to introduce this feature in an app.
Finger-Friendly Tap-targets
Let you know; touch targets are the web page areas with which the users interact on touch devices. Links, form elements, and buttons all have tap targets.
As per the mobile-friendliness of such tap targets, various search engines rank the pages. So, you need to ensure that they should be far enough and big enough from each other that can make your page accessible and mobile-friendly. It may increase the app development cost but is essential when it comes to user experience.
Minimize Need For Typing
It's not a comfortable experience to type on a mobile screen, especially on a small one. Moreover, it proves to be error-prone. The most hectic case of user input is filling a form.
So, what you can do is, keep the forms short, offer input masks, use smart features like autocomplete, validate field values dynamically, customize the keyboard as per the type of query asked, and more.
It may be an add-on to the app development cost, but it would improve the user experience.
CTA Based on Hand Position
CTA is tricky; we need to consider various aspects when executing them correctly, like wording, color, white space, typography, and placement. Experts say the top-right corner of all the web pages is the best for placing CTA as it's the best place for optimal engagement. So, you need to place the CTA as per your predictions about your visitors' thoughts.
Animation Screens & Element
The unique mobile apps with unique gestures, animations, and special effects attract higher investments. Therefore, the development cost of gaming apps is usually higher.
So, if you want to increase in-app purchases, you need to include animation screens and elements in your app.
Mobile App Development Team Structure
Hiring an app development team is an integral part of app development costs. You can hire a freelancer, but it would be quite expensive. You can also outsource your project, but it would demand deep research and cost you a lot. But, if you hire a dedicated team of app development or a mobile app development company, it would attract various benefits for your business.
1 Project Manager
1 Solution Architect
1 Business Analyst
1 Front-End Developer
1 Backend Developer
1 UX-UI Designer
1 QA Engineer
1 Project Manager
1 Solution Architect
1 Business Analyst
2 Front End Developer
2 Backend Developer
2 UX-UI Designer
1 QA Engineer
1 DevOps Expert
1 Project Manager
1 Solution Architect
2-3 Business Analyst
2-3 Front End Developers
2-4 Backend Experts
2-4 UX UI Experts
2-4 QA Engineers
2-4 DevOps Engineers
1 Delivery Manager
Data Science Expert
App Development Team Role & Responsibilities
Business Analyst
He assists in guiding businesses in improving their products, services, processes, and software by performing data analysis. Moreover, he bridges the company and IT gap using data analysis to assess the processes, determine needs, and render data-driven reports and recommendations to stakeholders and executives.
UX/UI Designer
UX is the user experience that targets how the app features work and how the users interact with it. UI, the user interface, targets the layout and the look.
A UX designer should know how to analyze and execute the research and data. In contrast, a UI designer should know the composition and graphic design and have a talent for typography, palettes, and branding to make the interface engaging.
IOS/Android Developer
App developers develop application programming interfaces to support the mobile's functionality while staying updated with the concept, terminology, and best practices for apps' coding. Moreover, skilled app developers contribute to the design, app testing, release, and support of an app.
Quality Analyst
A QA supports the planning, designing, and execution of the project. It includes simple as well as complex responsibilities. He performs with the team of developers in the organization and helps validate the test cases considering the system needs. A QA ensures standard, high-quality products of all industry verticals. The process of quality assurance ensures the final product is bug and error-free.
Back-End Developer
He is responsible for server-side web app logic and integrating front-end developers' work. Back-end developers write the web services and APIs used by app developers and front-end developers.
Project Manager
A project manager manages various aspects of projects – risk, schedule, scope, finance, resources, and quality. He works on projects targeting definite results, holds time limits and a fixed budget.
Solution Architect
He evaluates the business needs of an organization and determines how IT can meet those needs using software, infrastructure, or hardware. Moreover, it bridges business operations and IT communication to ensure everyone builds and implements technical solutions for business issues.
App Experts Per Hour Price Globally
| Title of Employee | United States(approx.) | Latin America(approx.) | Eastern Europe(approx.) | Asia (approx.) |
| --- | --- | --- | --- | --- |
| Solution Architect | $198 – $292 | $60 – $72 | $50 – $77 | $35 – $48 |
| Business Analyst | $110 – $205 | $45 – $55 | $40 – $63 | $30 – $42 |
| Project Manager | $133 – $233 | $55 – $66 | $45 – $70 | $35 – $48 |
| Graphic Designer | $79 – $16 | $40 – $50 | $35 – $56 | $25 – $36 |
| Developer | $154 – $163 | $45 – $55 | $45 – $70 | $30 – $42 |
| QA | $143 – $169 | $40 – $50 | $40 – $63 | $25 – $36 |
App Development Scope and Timeline
Also known as the iron triangle, triple triangle, and project triangle, the project management triangle is a model of project management's constraints.
It is built with three variables that determine the project's quality:
Scope: A constraint that tells what should be done to get the expected outcome.
Cost: A constraint that refers to the available budget of the project.
Time: The amount of time available for project completion.
These constraints impact the cost of the project:
If the project's scope increases, it leads to increased time and cost.
If you have a time limit, it may increase the cost and reduce the scope.
With a tight budget, your project will demand high time and reduced size to complete.
| Type of Project | Timeline (approx.) |
| --- | --- |
| Simple App | 2-4 weeks |
| Enterprise App | 3-6 months |
| Game | Varies |
| Database API/App | 2-3 months |
| Data-Driven App | 1-1.5 months |
| Authentication App | 3-6 months |
| Social Networking App | 3-6 to up to 9 months |
| eCommerce App | 3-6 to up to 9 months |
| On-demand App | 5-7+ months |
| IoT Hardware App | 3-6 months |
Development Partner Reputation
App development cost also depends on The reputation of your development partner. If your development partner is one of the highly reputed brands in the business, They gonna quote you 10 times more compared to a small and medium-sized company. If you are looking for a simple application with a limited budget, you must hire a small-medium side app development partner to keep the development cost within your budget.
Largest app development partner

> $150-$250/Hour

Medium-Size app development Partner

> $100 – $200

Small size app development partner

> $50 – $150

Smaller development group

> $25 to $100
Number of 3rd Party API Integration
Every mobile app holds various 3rd-party APIs. API connectivity assists the apps in communicating and sharing data with no human interference. It permits the organizations to automate systems, improve flawless sharing of data, and integrate current apps. Any changes in such apps will demand regular app maintenance of your APIs.
This also adds an amount to the mobile app development cost.
Number of Platforms(Android, IOS, Hybrid)
Source: StatCounter Global Stats – OS Market Share
One more factor that affects the app development cost is the platform. Many people prefer android and iOS development platforms. But, you will find various other options also that can impact back-end and front-end app development costs. Every platform holds distinct characteristics and includes multiple types of features. Moreover to develop a native application for a particular platform needs an entirely different skill set thus, need OS experts for instance IOS developers, Android developers, Flutter developers, and so on.
Developing a mobile application on multiple platforms will definitely increase the total development cost.
Multiple Connectivity & Hardware Dependency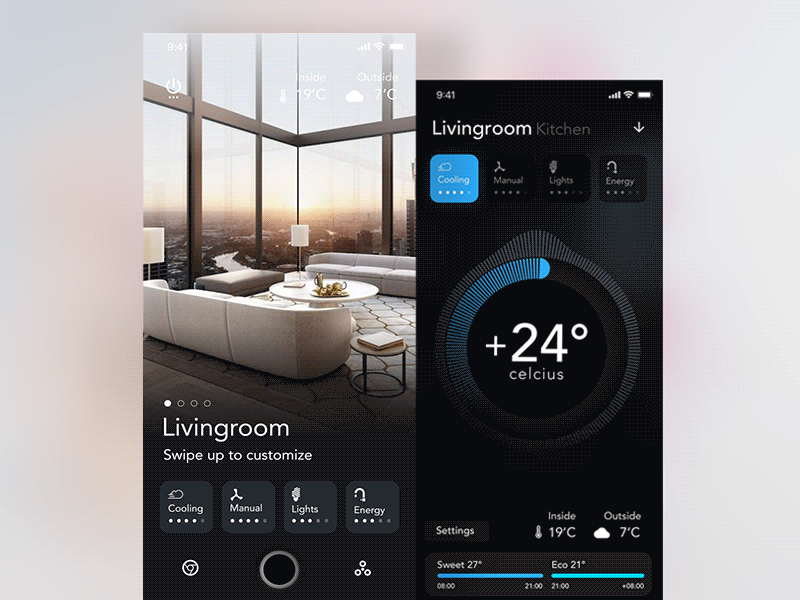 For offering standard connectivity, we get APIs from the mobile platforms that permit your app to connect and interact with other devices using protocols like Bluetooth, USB, and more. The more the app depends on multiple connectivity and hardware, the more it will affect the cost of app development.
Animation & Gamification Elements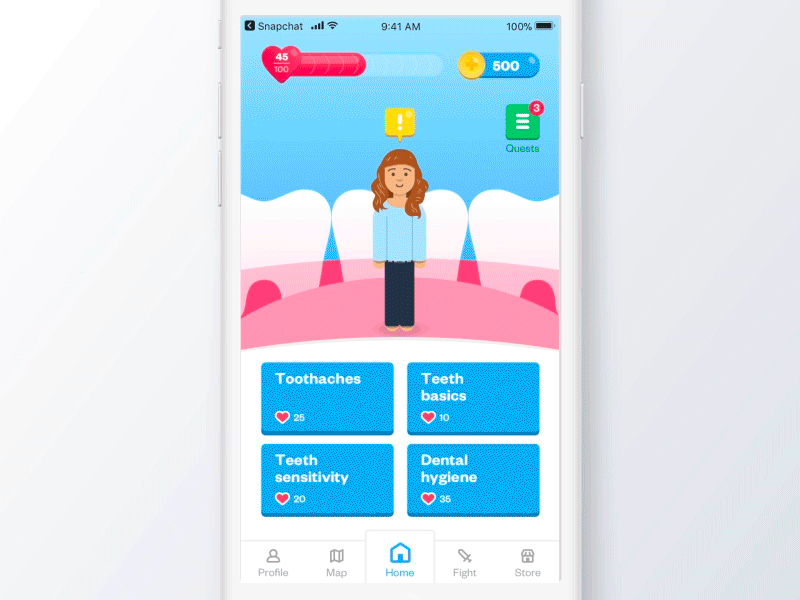 When we adopt some elements from the mobile games to transform an app into a playful experience, such animation and gaming elements are virtual goods, leaderboards, badges, progress displays, etc. All such elements cost an amount but encourage app gamers to play more. It helps the customers in making some moves as per the psychology behind the games.
Backend Infrastructure & Administration
A backend system is any setup or structure that runs and supports the corporate back-office apps. It could be mainframes, servers, and other systems that provide data services.
App infrastructure components may include various things, such as data storage, servers, app monitoring, networking, and more.
Both are important, whether it's a simple or complex app. If you are from a technical background, it would be easy for you to understand this.
Server Packages And Configuration
One simple mobile app strategy offering content like OD video streaming, software downloads, online services, and other static content can be hosted on a single server integrating CDN; if the number of users is high, you should go for a dedicated server with a vertical server scaling is one good choice. This type of server configuration wouldn't add much to the overall costing
Whereas server configuration of complex mobile applications delivering content to millions of users such as food delivery, taxi booking, live streaming applications. Mobile apps with millions of traffic would need a typical horizontal scalable web architecture that will have four key layers.
Web servers

Database servers

Load balancers

Shared file Servers
Mobile App Development Tools & SDK
SDK is built with lines of code and is a downloadable software package that includes the tools one needs to develop an app on a platform. A mobile SDK is best for creating an app for Android and iOS devices.
So, the tools and SDK are essential for developing an app. Whatever it costs (choose as per your business needs), you should have them. These add up to development costs.
Freelancers Vs. Development Agency Whom To Hire
| | Development Agency | Freelancers |
| --- | --- | --- |
| Team | A company or a big team of professionals | An independent identity. |
| Service | Follow a pattern to offer the required service and stay connected till the delivery of the project. | They work remotely and may even disappear (sometimes with no trace). |
| Cost | It may cost you more comparatively but will always offer the best quality work. | You may hire them at a low cost, but the quality may hamper. |
| New Technologies | As new technologies emerge with time, professionals in app development companies can provide updated solutions. | Many freelancers are primarily unaware of the ongoing and latest trends and technologies |
| Relationship | The app development agency professionals form long-term relationships by providing unbroken maintenance of regular updates, current products, bug fixes, etc. | Freelance developers usually don't prefer building a lasting relationship with their clients. |
| Project Delivery | Agencies try hard to meet the timeline of any project as they are well-equipped with all the required resources | A freelancer usually lacks all the needed resources so may fail to deliver projects on time. |
| Flexibility | Agencies work within business hours. | Freelancers work at their convenience. |
| Security | Development companies or agencies offer official, legal guarantees and serve exceptionally as its target is to enhance reputation by customer satisfaction. | Some freelancers fail to offer security as we don't sign a legal contract with them for successful project completion |
Let's differentiate between these two to come up with a decision of choosing the best.
Well, after going through the table above, you might have chosen in your mind. But, let you know that you need to come up with your budget, business needs, time, and flexibility before deciding. Although, industry knowledge, expertise, and availability can lay a significant impact when finalizing between these two.
Hourly Rate Of Mobile App Development Worldwide
| Region | Android ($/hour) (approx.) | iOS ($/hour) (approx.) |
| --- | --- | --- |
| Eastern Europe | 40 | 40 |
| UK | 71 | 71 |
| India | 26 | 25 |
| South America | 37 | 43 |
| Australia | 92 | 92 |
| Indonesia | 35 | 35 |
| North America | 150 | 150 |
How Much Does It Cost To Build A Mobile Application
| Type | Simple App (approx.) | Medium App (approx.) | Complex App (approx.) |
| --- | --- | --- | --- |
| Solution Architect | $3,150 | $5,400 | $9,000 |
| Business analyst | $3,500 | $6,000 | $10,000 |
| Project Manager | $7,350 | $12,600 | $21,000 |
| UI/UX Designer | $4,200 | $7,200 | $12,000 |
| Developers | $39,200 | $67,200 | $112,000 |
| DevOps | $2,450 | $4,200 | $7,000 |
| QA Specialist | $10,500 | $18,000 | $30,000 |
| Development time | 4 months | 6 months | 10 months |
| Total | $70,350 | $120,600 | $201,000 |
Keep In Mind Post Launch Expenses
After launching an app, some expenses are added that you should consider while planning to develop an app.
Mobile App Maintenance Cost
Mobile App Bug Fixiing
Latest OS Upgrades
Updating App Technologies
Regular Security Updates
Integration & Migration Solutions
Regular Database Backups
Updating New Features
Speed & Performance Optimization
Akin to software, mobile apps cost also holds a maintenance component. You need to include it in your budget before developing an app. This cost may vary depending on the app you create. On average, it may cost you approximately 20% of your mobile app development cost.
Mobile App Marketing Cost
Three factors affect app marketing cost, i.e., cost per action, cost per install, paid to advertise, push notification cost, and more.
If you have the required budget, you can implement these actions to attain a fantastic result. While choosing the ways to promote your app, you should target your business goals.
On average, mobile app marketing usually costs about $10,000.
App Store Hosting Cost
A key factor in app backend data hosting cost calculation is the type of data your app deals with. It can be audio, video, media, or text.
A media app would demand a higher CPU web server holding additional disk space and RAM. Depending on such factors, the cost of an app hosting web server may lie between $70 to $320 per month.
Cloud Server Hosting Cost
To make your app's backend more flexible, you need to build a custom backend infrastructure and host it on a cloud server. It will come up with various options for app customization. Additionally, if you hold this backend infrastructure, you can move it onto another cloud server as per your changing needs.
Cloud server costing may start at about $5/ month for a small server holding 25GB SSD, 1GB RAM storage, and 1 CPU core. The cost depends on bandwidth, storage, the memory needed for the server, and CPU cores.
3rd Party API Subscriptions
3rd party API service integration lowers down the app development time. Despite writing codes from scratch, you can get a ready-made solution.
The cost of API integration relies on the app development time. It may take several days to months to integrate 3rd-party APIs.
Wrapping Up
We hope this article holds the caliber to let you know the total cost of app development and the time and price needed to build and integrate the features in an app. as developing an app is important for every business, Now, you can make a budget including every essential aspect and feature you need to integrate and start your app development journey.
FAQ's For App Development Cost
How much does it cost to develop a mobile app?
Well, we can't come up with the exact cost to develop an app, but here you can get an estimate:
> Basic App Development Cost (for 1 Platform) = $25,000 – $50,000
> Moderate App Development Cost (for 1 Platform) = $50,000 – $100,000
> Complex App Development Cost (for 1 Platform) = $100,000+
How much does it cost to build a mobile app for your business?
One can calculate the cost of an app using a formula:
"App Development Cost = Total Development Time x Hourly Rate "
When the total time it takes to develop an app, when multiplied by the hourly rate, comes up with app development cost.
Can you develop an app for free?
Yes, you can develop an app for free and with no technical knowledge or coding skills to create a professional and expected Android and iOS app. For that, you would need an application maker, an app development tool that helps build an app faster. 
How much does it cost to develop an app professionally?
Well, the complexity of an app decides its cost of development. We approximately need 3-5 and even more months to develop an app including all the expected features and functionality.
How long does it take to build an app?
Well, there's no fixed time to develop an app, but as per the estimate, 
> The small app takes 2-3 weeks (approx.)
> The mid-size app takes 5-6 weeks (approx.)
> The big-size app takes 9-10 weeks (approx.)
Note: The time may vary and depends on the complexity of an app.
How do I hire someone to build an app?
For developing an app, you can consult an expert who holds the knowledge of the app complexity that you want. 
You can go for a freelancer or a mobile app development company after going through the pros and cons. 
App maintenance is also necessary. So, you can ask them in the starting only about the maintenance part. Once they finish with the development, you can ask them to migrate the app ownership to you. 

How much does it cost to maintain and keep an app running?
Well, for constant updates, fixes, and improvements, developers need to create an app plan. Additionally, you need to include the maintenance charge into the plan and contract with your development partner. 
According to industry norms, app maintenance costs about 15-20% of the total development cost.

Why is it so expensive to build an app?
Well, an app development project may seem expensive. Still, it offers you an opportunity to reach your customers, retain the existing ones, attract new ones, and take your business to new heights.
How much do freelancers charge for a mobile app?
Whichever be your app development partner, everyone will charge as per the complexity of the app you need to develop. Freelancers will also charge accordingly. But, it comes with various pros and cons. Before starting your app development journey, you need to check them out.
What is the hourly rate for app developers?
In the US, the hourly rate of an app developer is about $25-80. It may differ as per the location, background, and need of your app.
How do mobile app developers charge clients?
It depends on your business needs. Ahead, let the developers know the resources they need to develop your app, like a team, tools, technologies required for app development, and time. And according to that, they charge an app development cost to their clients.